"Her poignant words resonate amid intricate, piano-based melodies to create
high-quality indie-pop similar to Regina Spektor and Yael Naim
. While
her style seems destined for the airwaves of NPR
, there's also crossover potential to
pop and AAA radio formats.
Her soaring tunes have a cinematic feel and would seem custom made for movie soundtracks.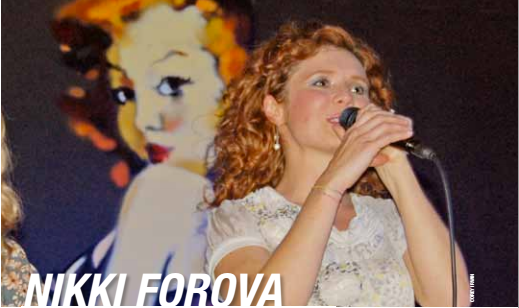 Forova's voice is sweet and distinctive...The strings and brass add luscious layers to the well-crafted songs, separating them from similar acts in the genre.
Nikki Forova kept the audience entranced with a whirlwind of songs, both high-flying and touching
.
With
music that conveys a wide range of emotion
, many listeners will find Nikki Forova
instantly relatable
."
- Corey Irwin   

Music Connection review
, May 2013